PAINT PROTECTION FILM SAN JOSE
Ceramic Pro San Carlos is a paint protection company in San Carlos and San Jose that offers the highest quality Paint Protection Film / PPF / Protective Coating / Clear Bra installations in the Bay Area, San Carlos, San Jose, Campbell, Cupertino, Saratoga, Santa Clara, Sunnyvale, Fremont, Newark, Belmont, Burlingame, Millbrae, San Bruno and South San Francisco.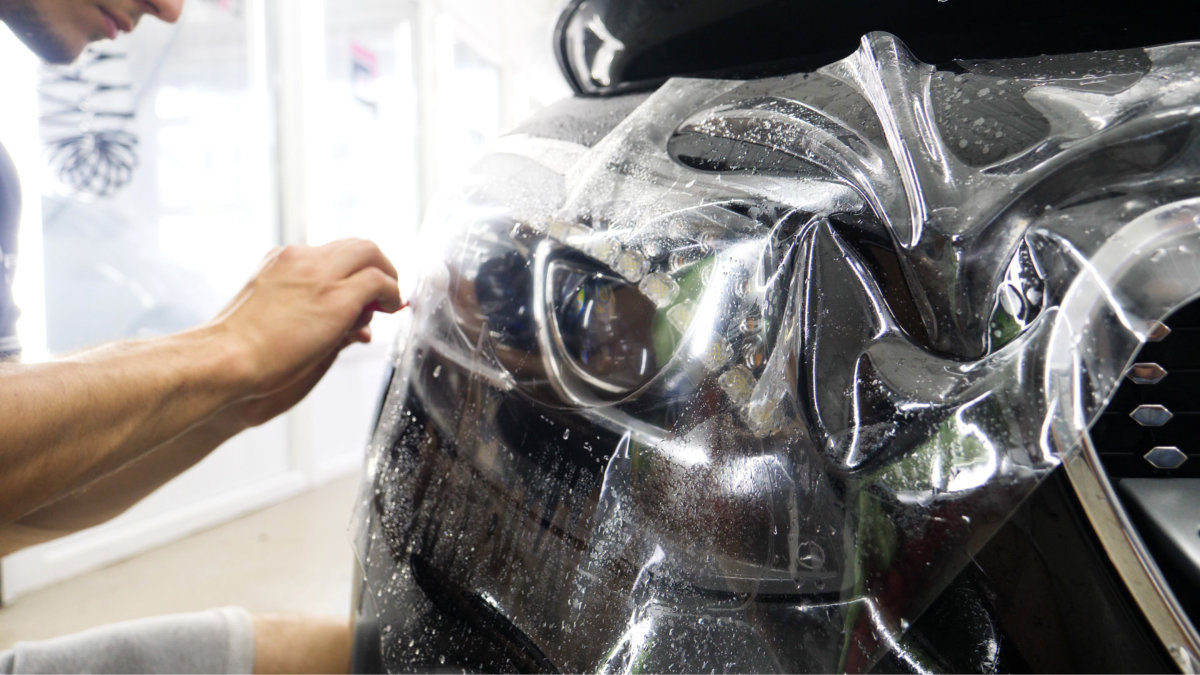 PPF is a virtually invisible urethane film. It protects your vehicle's paint from unsightly damage and maximizes re-sale value. Some of its features include Self Healing, Stain Resistance and Superior Optical Clarity.
Don't let your paint, exterior & interior surfaces take a beating and protect your vehicle today.
WHEN SHOULD YOU GET PAINT PROTECTION FILM?
As soon as possible. Ideally, you should have your appointment set to get paint protection film on the day that you pick up your vehicle or tentatively book the appointment so you can get that paint protected right away. Waiting any amount of time guarantees that the new vehicle's appearance doesn't last.
Paint Protection Film will help prevent your vehicle's perfect finish from rock chips and abrasions that occur over normal use and time. There is no other option for rock chip or scratch protection.
PAINT PROTECTION
PACKAGES
Most frequent questions and answers
Ready to Protect your Vehicle?
Exterior & Interior Detail, Ceramic Pro, PPF, Mobile Auto Detailing Services