Car Wash, Car Detailing, Exterior detail, Interior detail, Auto Detailing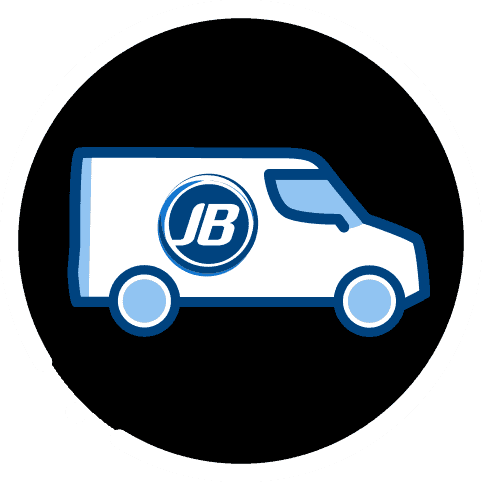 PACKAGES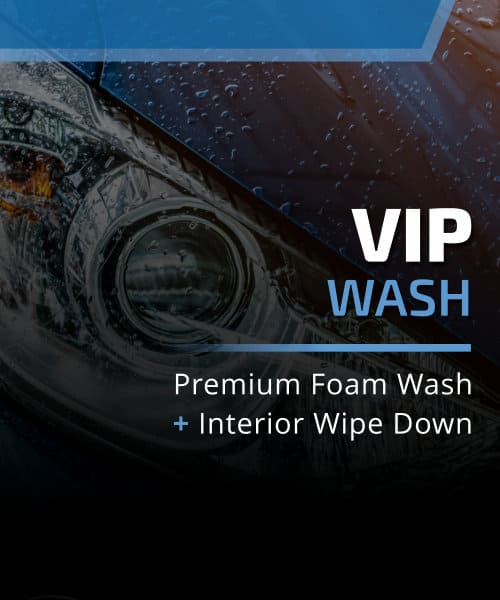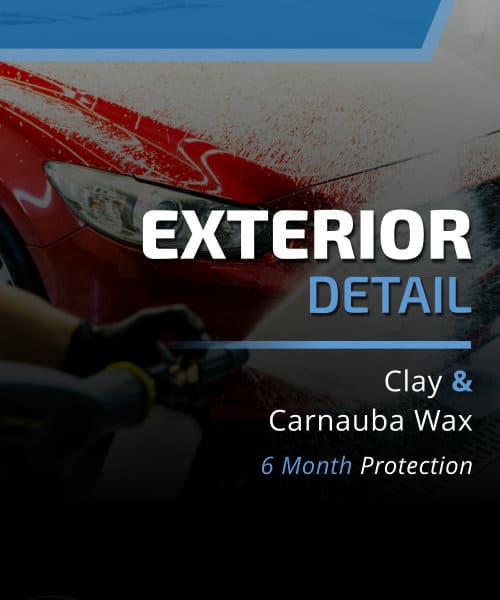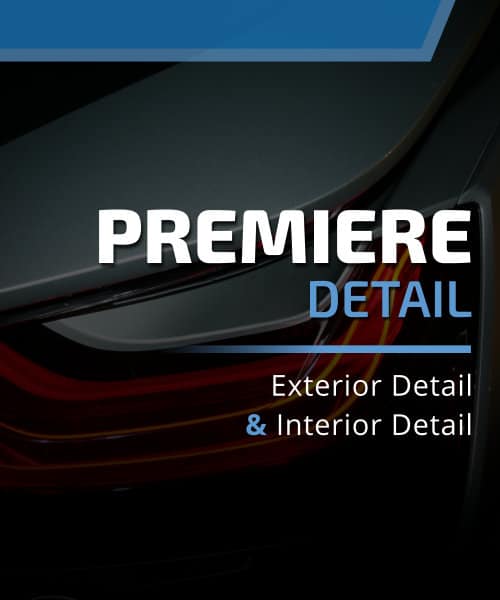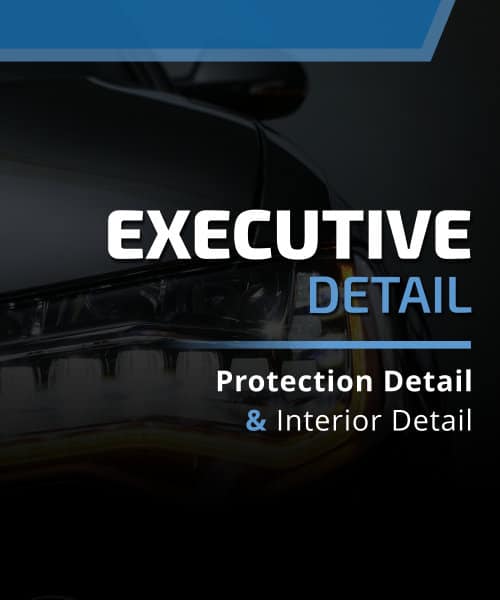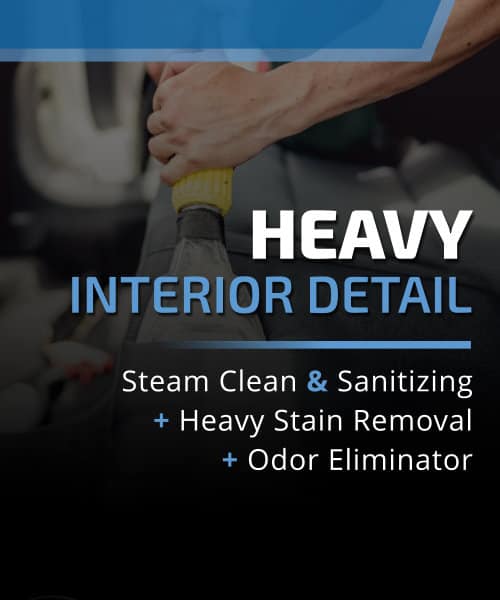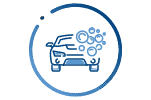 EXTERIOR - ADD ONS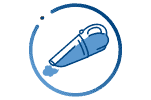 Interior Vac
Blow with compressed air the inside of your vehicle in all hard to reach places. Quick vacuum and dust off. $45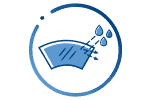 Ceramic Pro Windshield
Improve visibility, extreme hydrophobic effect, easier cleaning, enhanced clarity, lasts up to 3 years. $59
Water Spot Removal
Remove water calcium spots of the surface of your vehicle with a water spot remover solvent bath. $55
Water Stain Removal
If after removing the water spot you still see water stains in your paint then you need a light paint correction level 3, this service is $250 but as an add on just $150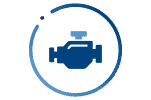 Engine detail
Beautify and refresh that neglected engine look. Note: This service is not recommended if your engine has leaks, you need a Top and Bottom Steam Cleaning Engine for that purpose. $55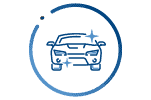 Nano-Ceramic Wax
Seal for a longer period of time your paint with this Ceramic Sealer, less maintenance, phenomenal hydrophobic effect, 1 year paint protection. $35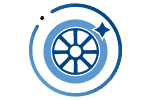 Wheels inside detail
This prevents rusting on the inside of your wheels. Safely and properly clean the inside with this solutions. $40
Headlight restoration
This service includes sanding down and re-coating the headlight finish. The coat we use lasts up to 3 years. $75 each.
Clay Service
Prevents fading, oxidation and delamination, it keeps the skin of your car healthy and protected. $50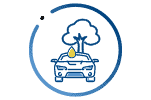 Light Tree sap removal
Send us pictures of your tree sap problem on your vehicle so we can advice if its heavy or light. Text 408-636-6723. $60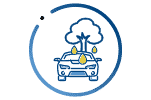 Heavy Tree sap removal
Send us pictures of your tree sap problem on your vehicle so we can advice if its heavy or light.Text 408-636-6723. $120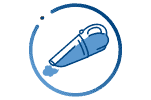 INTERIOR - ADD ONS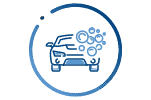 Hand Wash
100% hand wash, spray wax, tire dressing, wheel cleaning, door jambs cleaning and windows cleaned. $45, $55, $65
Heavy Stain Removal
Heavy stains tend to pop back up after regular shampooing so we recommend this add-on service that allows the detailer to clean and repeat the process 2 to 3 times to ensure the stain doesn't come back. $45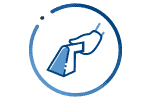 Trunk Detail
Deep shampooing, Spot cleaning, Citrus clean. $20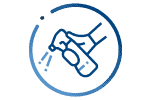 Steam Cleaning
Steam cleaning is a great way of sanitizing and disinfecting. It eliminates odors of pets, smoke, mold and mildew. If your goal is to get rid of a smell, combine this add on service with our Ozone Treatment. This will be the ultimate solution for your vehicle smell issues. $75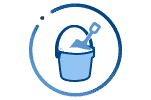 Sand or Mud Vacuum
Remove sand and mud from the bottom fibers of the carpet and seats with our cyclone air pressure tool and rotary brush vacuum. $45
Pet Hair Removal Medium
Add this when dog hair is slightly visible in your vehicle and your best friend only rides occasionally. $39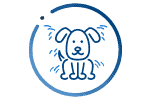 Pet Hair Removal Heavy
Add this when your best friend is a casual rider and your notably see dog hair in your vehicle's interior. $55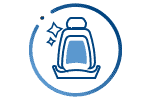 Leather Conditioning
Your skin needs body lotion and your plastics and leather seats need it too. We Exteriores doing this every quarter to keep your vehicle interior finish in top condition. $39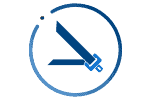 Seat Belt Cleaning
Make sure you get this done when you buy a used vehicle. It helps to get rid of smells and odors of previous owners. We blast the seat belts with steam to get rid of the dirt and smell you don't want. $10 each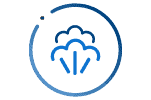 Ozone Treatment
A saving Grace for smelly cars. Ozone is the King to remove smells. This service is recommended as an add on service after your interior detail has been done. We place in your car a small generator that creates gas ozone (O3) while your AC is running. As the gas permeates your car, the odor is neutralized and any bacteria and viruses are killed. $75
Mobile Auto Detailing.
Our fleet of Detailing vans are fully self contained; equipped with water, electricity, a pop-up canopy and all the tools needed to deliver a high quality detail service on your car. We will arrive at your home, office, or any location of your choice. You'll receive a text notification when our service team is in route so you can better plan your busy schedule.
We offer a variety of Professional Auto Detailing services such as: Paint Protection, Interior Detail, Exterior Detail, Clay Bar Service, and Paint Correction to remove scratches and swirl marks from your vehicle… if you have questions about what service is best for your vehicle text a picture to 408.636.6723
Hand Wash | Leather Conditioning | Upholstery Deep Clean | Complete Interior Protection | Interior Service | Carpet & Floor Mats | Headlight Restoration | Clay Bar | Vacuum | Wax
We carefully hand wash and clay bar your vehicle then apply a machine or hand wax for the ultimate Paint Protection of your new or used car. We also offer a clay service and machine polish service to prevent fading and oxidation on your paint. We specialize in restoring your neglected vehicle's finish to a glossy and well protected finish with our professional detailing services.
Our interior steam cleaning detail, carpet shampooing and seat cleaning removes bad odor / smells, stubborn stains, vomit cleaning, pet accidents, sanitizes, disinfects, deodorizes and delivers your vehicle smelling fresh and clean without the common chemical odor most car washes and detailers leave.
Ready to Protect your Vehicle?